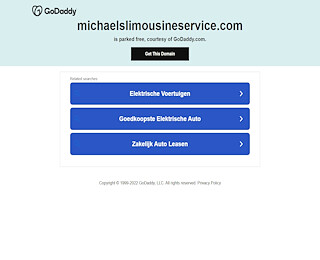 When you need a ride in and around the Yale campus, to the airport or hospital you can count on our Yale shuttle to get you where you need to go. Our university airport shuttle offers dependable service all around campus. We serve all the local airports including JFK International Airport, LaGuardia Airport, Newark Liberty International Airport, Westchester County Airport and Harford Airport. We are dedicated to providing a wide range of transportation options for students and others.
Yale Shuttle Services                                                                                                                        
Our Yale shuttle service takes you all around campus safely and on time. When you need to get somewhere on time you need a reliable shuttle service. Michaels Limousine Service is here to provide you the best transportation at affordable prices.
In addition to getting around Yale our services also get you to the airports, hospital and other important places. Our expert services will take you just about anywhere you need to go. You can even book a private shuttle for special events. Whether you need to get around town or are traveling to or from one of the airports, consider our reliable services.
Reliable, Safe Transportation
Our drivers are all experienced chauffeurs with excellent driving records. We are dedicated to providing our customers with the best and most reliable rides at affordable prices. We have a large shuttle fleet that can get you and your group where you need to go quickly and efficiently. There is no better shuttle transportation service in the area.
Our shuttle fleet includes several choices. Our Ford shuttle bus offers transportation for 10 to 25 people. It has a DVD player and multiple monitors. It has a large cargo bay for your luggage. Another Ford shuttle accommodates 10 to 15 passengers. It offers a luxurious leather interior and hardwood flooring. It also has a large cargo area.
Our shuttle van is perfect for small groups of between 10 and 14 people. It includes a superior sound system and leather seating for a great ride. We also have a large shuttle bus that can carry groups of 38 to 55 people. It is complete with a deluxe sound system, fiber optic lighting and leather seating for a top quality ride. Regardless of your needs we have an option that is sure to provide you with a solution.
Airport Shuttle Services
One of the most common transportation needs for Yale students, parents and faculty is getting to and from one of the nearby airports. We offer complete shuttle services. Simply contact us to arrange for our shuttle service. Then, when you arrive let us know that your flight is in and we will be right there to pick you and your luggage up. Whether you need to go to the airport or are arriving on a flight, we are available to get you to your destination. We offer complete services and you can contact us any time by phone or online. Michaels Limousine Service will always arrive on time and get you to your destination safely.
Michaels Limousine Service
203-661-3900
55 Lewis St, Greenwich, CT 06830
View Larger Map