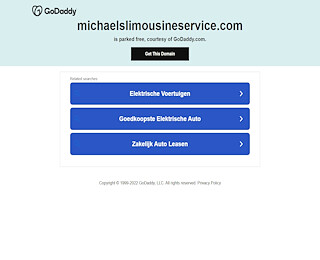 Michaels Limousine Service Has Great Wedding Limos To Choose From For Your Big Day
Your wedding is the kind of special event in your life when you want to be sure that everything is perfect and that it all goes without a hitch. Because this is a major life event, you never want to leave any loose ends when it comes to your transportation needs. Wedding limos are a whole lot more than simply your mode of transportation from one point to the next. For many couples, the choice of a wedding limousine is all about making a statement. No matter your budget or style, you will see that Michaels Limousine Service has the selection you need to find the right vehicle to ensure a memorable experience.
Timely, Safe Arrival
You have enough to worry about on your big day without being stressed over getting the wedding party to each venue on the itinerary. Hiring one of our professional drivers and beautiful limousines will give you the peace of mind you need to know that everyone will arrive safe and on time. All of your guests will be picked up at your specified destination and then dropped off at the designated event location. Our staff also knows all of the best routes in the area to get you where you need to be without having to stress over traffic jams and any other issues that may arise at the last minute.
Ride In Comfort And Luxury
Michaels Limousine Service features a fleet of impeccably maintained vehicles including luxury interiors and all of the extra touches to make your big day as special as possible. The professional limousine service that we offer includes state of the art technology for the sound system as well as personal touches like chilled beverages for all of the passengers. 
Create Memories
It is highly recommended to select one of our wedding limos so that you can create a wedding event that is truly memorable. Riding in luxury will put the finishing touches on a beautiful day while allowing you to enjoy everything without having to stress over transportation details. In addition to that, you have the bold and lasting impression of arriving at your destination in style. We will be happy to work with you to select the perfect vehicle to make sure that everything looks wonderful for your special day.
When you are ready to secure one of our wedding limos, our team of professionals will be able to talk with you about your wants and needs for the big day. All of our drivers are highly-trained and reliable so that you can trust you have made an excellent decision for your transportation needs. You also have the added bonus of a stunning fleet of cars to pick from so that you can truly elevate your wedding experience. All you have to do is call us to give all of the details of your transportation needs and we will set up a plan to have one of our limousines there for you on your wedding day.
Michaels Limousine Service
203-661-3900
55 Lewis St, Greenwich, CT 06830
View Larger Map