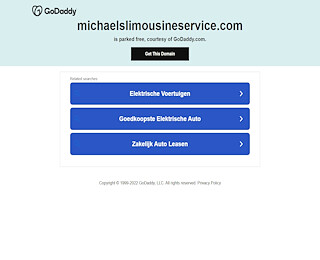 So, you've got a big celebration coming up and are looking for something that will put an exclamation point on your calendar. A hummer limo is the biggest and best way to roll out like you've always wanted.
Michael's Limo is simply the best stretch hummer limo service within the area. We offer a fun, safe and easy to coordinate transportation option. If doesn't matter if you're ready for a hot night on the town, trying to celebrate a birthday like royalty or need something to impress a date to prom, a stretch hummer limo is guaranteed to create the right experience.
Quickly scan the other sleek and affordable vehicles in the Michael's Limo fleet and you'd be able to find plenty of great rides to match your style — but we both already know a hummer limo is why you're reading this.
Size isn't an issue. Our hummer limos seat 15-20 passengers, so invite all your friends. Comfortable leather maximizes a smooth and relaxing ride for you and your favorite people. Make yourself a drink at the interior ice chests bar and enjoy it from well-made crystal stemware and rock glasses. 
A hummer limo can make a big impression if you're ready to flaunt it. Our hummer limos come equipped a surround sound system, disco ceiling and fiber optic strobe lighting, so you can make sure everyone knows where the party is. Not quite your speed? Feel free to kick back and nibble on a snacks and complimentary ice-cold beverages, all while listening to the music in your best playlist. You can even watch a movie, if that's what you're looking for. We offer these services to give you a party on wheels and the luxury you've worked hard for..
If you are looking for a reliable statement-maker or party shuttle, Michael's Limo is the last website you'll need to look at. We have experienced team of professionally licensed chauffeurs, who the best way to get you where you need to go. They're great conversationalists, but won't mind if you pull up the partition for a little privacy. Let them deal with traffic and navigating a quick route while you and your loved ones safely have the best time possible. Need to make a pit stop, or wondering where the after party is? Our hummer limo chauffeurs know all the best spots to keep the night rolling.
A hummer limo won't empty your bank account. We're not charging by the inch. We offer reasonable prices, because we believe everyone is entitled to an immaculate time. You don't need to be at the top of the club's list to walk in like a superstar. Building the perfect night out is our top priority. If you have special considerations, just tell us and we'll do our best to accommodate you.
Book a hummer limo ride with us we guarantee you'll feel pampered by our luxurious services.
Give us a call if you have any other considerations or just have a few questions. We're excited to get started.
Michaels Limousine Service
203-661-3900
55 Lewis St
Greenwich CT 06830 US